ONCE UPON A TIME, IN ALABAM …



ill  Alton  Delmore  was born "deep in the heart of Dixie" on December 25th,   1908 in Elkmont, little village of Limestone County in the rocky red clay of   the state of Alabama. Right between Nashville, Tennessee and Birmingham, Alabama this was a cotton-growing area. Archie Rabon Delmore was also born in Elkmont, eight years later, on December 3rd, 1916. They were respectively the eighth and tenth children of Charlie Delmore, a local tenant farmer. The family was very poor with only musical talent for a treasure. Alton had to work in the cotton fields as soon as he was five years old. He also learned to sing and read the traditional shape-note 1 gospel music from his mother Mary (known as "Aunt Molly") and his well-loved uncle Will Williams who wrote hymns and taught sacred songs. He learned to play the fiddle from his brother Max and one of his aunts. Each week-end, all the family sang in schools and churches. Alton was only nine years old when he wrote his first song with his mother's help ("Bound For the Shore" publié par Athens Music Co.).
The Pan-American train of the L & N (Louisville and Nashville) Railroad Company crossed the village. It was one of their rare amusements. Alton would later say: "It would come chugging down the tracks like a gigantic dragon, belching out smoke and steam and keeping a steady, rythmic roar that was fascinating for a little boy like me". It is easy to understand the reason why this train could represent for the two kids all their dreams to escape their misfortunes. This is also why travels and trains would later be an important cornerstone of the Delmore Brothers repertoire ("Pan American Boogie", "Blue Railroad Train", "The Cannon Ball", "Midnite Special", "Fast Express", "Midnight Train", "Freight Train Boogie", etc.).
They are very close to nature. Rivers and mountains will often appear in their repertoire. They play at a place called "Brown's Ferry" on the Tennessee River, where the ferryboats stop. It will inspire them "Brown's Ferry Blues", one of their greatest hits.
Could the Delmores have imagined that in this place that delighted them, would be born the largest nuclear plant in the world in 1973?
Consequently to a illness, Alton had to spend one month convalescing at home, listening to his heroes: Jimmie Rodgers, Nick Lucas, Riley Puckett, Eddie Lang and Carson Robinson. Their various guitar styles would be the basis for his own. He also worked on playing the banjo and mandolin 2. A few years later, when Rabon was nine, he was already learning to play guitar and fiddle when his brother bought a four-string guitar (tuned like a tenor banjo) in a Birmingham shop. Alton taught the instrument to his younger brother who turned to it without any problem. The two brothers were the first to use the small guitar as a lead instrument, a real innovation in the era's string bands.
In 1926, Alton and Rabon started their duet and friends and neighbors encouraged them to play in fiddler contests 3. Alton was usually the lead singer, playing rhythm guitar, while Rabon sang harmonies and played lead on his tenor guitar. While other era's duets sang in open harmonies, the brothers were innovative with their close harmonies 4. Their first live appearance was at the Clements High School, in the West Limestone County. They could mix gospel, hillbilly, ragtime and blues, the latter being not only the exclusive feeling of black artists, but also a part of the musical expression of the most deprived southern white people. Alton was a kind-natured man even he could also be fickle, with periods of deep depression. He was collecting old books and loved to read. Rabon was rather shy but good-natured, loving to fish and hunt. Both were very good-mannered, humble, modest and religious men.
Click below for news from Limestone County from 1928 to 1932:

1931 was a great year: Alton married Thelma Neely, who gave him five chidren 5. Also in this year, the brothers especially won a fiddler contest at the Athens Agricultural High School with "Brown's Ferry Blues", as well as a prize as "Best Guitar Player" for Alton. This performance led to a recording contract with Columbia Records. Their career was off. They cut "Got The Kansas City Blues" and "Alabama Lullaby" which became their theme song.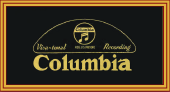 But the record was unsuccessfull with only 511 copies sold, average sales for that time but also probably because of the momentary break of activities at "Columbia" due to the Great Depression of the 1930s. The brothers left without a record company, but in 1933, hired by Harry Stone, they joined the Grand Ole Opry 6 show, which they dreamed for a long time.
At this time, their music was sweet, bluesy with an intimate mood; clear diction and a magical simultaneity emphasized their singing. Not to forget the most chiseled and delicate vocal harmonies ever heard in the Southern Appalachias. All this was combined with dazzling and complex guitar playing, even by today's standards. Alton backed himself on his Martin guitar and did not hesitate to insert outstanding solos. The flatpicked 7 notes from their two guitars entangled before parting and meeting with each other again.
Soon, they got a contract from RCA Victor, through Eli Oberstein, the record label A&R Man. In December 1933 they cut 17 songs which were released on Bluebird, the famous RCA sublabel. Alton had become a fabulous songwriter. From those early recordings, several would become country music classics: "Blue Railroad Train", written for Jimmie Rodgers, "Brown's Ferry Blues", "Gonna Lay Down My Old Guitar" and "Big River Blues", better known as "Deep River Blues" by Doc Watson.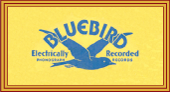 In 1935 they toured and recorded another hit with Uncle Dave Macon: "Over the Mountain". With Fiddlin' Arthur Smith they did form the Arthur Smith Trio and recorded some future classics just like "There's More Pretty Girls Than One" and "Beautiful Brown Eyes", both written by Arthur and Alton 8. In 1951 they lost all rights on "Beautiful Brown Eyes" as they did not have the money to engage a procedure. The Delmores were two innocent nice guys who knew nothing about how to protect themselves from the music business sharks and they were always exploited, even later by King Records which they helped to get off the ground. However, they were the most popular act on the Grand Ole Opry in 1936-37. Their hits followed each other : "Southern Moon", "The Girls Don't Worry My Mind", "Weary Lonesome Blues", "False Hearted Girl", etc.
Alton and Rabon would help their fellow musicians as much as they could. In 1938, they contributed to the hiring of Roy Acuff on the Grand Ole Opry. Still exploited and shown contempt by the Grand Ole Opry management, mainly by George D. Hay - the Solem Old Judge - they left in September to start a small stringband, the Tennessee Barn Dance Boys, with Smiley O'Brien (guitar and even singing on "Go Easy Mabel"), Chuck Mauldin (fiddle) and Joe Zinkan (string-bass). Bookings and radio shows were hard to find. They also had to suffer from some kind of discrimination against the hillbillies. From 1938 to 1940, they could be seen along the East Coast, from one radio station to the other. They finally settled in Birmingham, Alabama where they could work their own program on station WAPI. Unfortunately, success then was not as big as in the 30's.
Alton and Rabon did their last recording session for RCA Victor in February 1940 before signing with Decca on September 11. From this new session came "When It's Time for the Wippoorwill To Sing" which would also become a classic.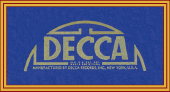 They moved to Cincinnatti, Ohio in 1942 to join the Boone County Jamboree on radio station WLM. They offered a show which mixed comedy, sacred songs and instrumental numbers. Rabon even played jazz standards while Alton played hoedowns 9 on his fiddle 10. At this same station, they met Merle Travis and Grandpa Jones in 1943, where they created the Brown's Ferry Four who were to become the most famous sacred country quartet of the 1940s. The four members will remain anonymous for three decades!
This same year, the Delmores had a hand in the first steps of the King Record label but will be swindled by Sidney Nathan who had promised 10 % of the firm to them by verbal agreement. The new recordings were in a style very similar to those released previously on RCA but, around January 1946, a historical session took place at the Cincy's 11 Wurlitzer Music Store: precursors in the country musical genre, they recorded "Hillbilly Boogie" (written by Rabon), mixing hillbilly and boogie-woogie that will give its name to this style of music. It was the first song in this style and was clearly a groundwork for rockabilly, eight years before Elvis Presley. At this same session, the Brown's Ferry Four, with Red Foley replacing Merle Travis 12 who was in California at the time, cut their first 78rpm.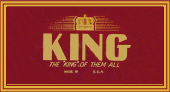 Around September another new leading session took place for the Delmores. They added string bass, electric guitar and top harmonica man Wayne Raney to their band. Wayne played in the choke style with strong blues influences. Seventeen songs were cut, including the hit "Freight Train boogie". Alton did not hesitate to insert boogie solos on his Martin guitar which were a perfection in the style. Their exciting music was mind-blowing, more than any other from the era! The boogies follow one another to express a compelling "joie de vivre". They were the masters of hillbilly blues, and were also to become (and stay) the incontestable kings of hillbilly boogie.
The Brown's Ferry Four (sometimes Brown's Ferry Three) were part of the tours from 1945 to 1950. But, as they had no right to reveal their identities by contract, in fact they were other artists who were going on tour under that group name. Among them: Red and Lige Turner, Jim Stokes, Millie & Dolly Good of the "Girls of the Golden West", and probably Wayne Raney, Lonnie Glosson or Zeb Turner.
They cut "Blues Stay Away From Me"in 1949, known as one of the first collaboration between country musicians and bluesmen. Henry Glover, afro-american producer for the King label, suggested the riff from "Boarding House Blues" that he had composed for Lucky Millinder. Wayne Raney remembered perfectly that the song had been mainly written by Rabon the night before the recording session. The riff by itself has been reworked by guitarist Zeke Turner during the session. Soon number one on the country charts, the song would be their biggest hit. Some music historians would also consider it as the first rock'n'roll song which was later covered by famous rockers like Gene Vincent, Johnny Burnette and many more.
Despite this, in 1950, success started to decline for the duo who also started having drinking problems which although this never affected their work. Yet in 1950, Alton had a heart attack in San Antonio. In 1951, Rosemary Clooney and Jimmy Wakely covered 'Beautiful Brown Eyes" to make it one of the best selling songs of the year. Alton was then involved in an authorship dispute other this song. With no funds to engage into a legal battle, he sold his copyrights for a low price. On Thanksgiving Day, after hearing "Beautiful Brown Eyes" played in the radio, he said: "I've got the number eight song in the nation, and I can't feed my family a Thanksgiving dinner".
Then it was the death of his father, followed a few months later by his daughter Susan, leaving him badly. Moreover, Rabon's marriage began to break up and for some time the two brothers went their separate ways. While Alton stayed in Houston, Texas, with his family, Rabon moved to Detroit, Michigan.
Early in 1952, doctors diagnotised Rabon with a throat cancer. The two brothers worked together again with a first appearance on TV-Station KPRC in Houston, they also gave a last show at the Roosevelt Lounge in Detroit. On August 29, they had their last recording session for the King label with "The Trail Of Time", "I Needed You", That Old Train" and a rocking number, "Whatcha Gonna Gimme".
Rabon died on December 4, 1952. The most avant-gardist of the brothers died in the early days of rock 'n' roll. Alton understood that the Delmore Brothers were musically inseparable. Disillusioned and bitter, he performed several shows and recorded a few sides again with a heavy heart.
To support his family, he did a variety of jobs and taught guitar lessons in Huntsville, Alabama. He also wrote novels on the South and started an autobiography "Truth Is Stranger Than Publicity". This was an outstanding chronicle of the country music world and its songs. It describes his life and the music scene from 1939 to 1945 with an incredible profusion of details and very colorful writing. Unfortunately, this work would remain incomplete as Alton died from a heart attack resulting from hepatic disorders on June 8, 1964, in Athens, Alabama.


lton and Rabon never stood as models for social success, but they reached more important claims to fame. They recorded almost 400 songs over two decades.   Alton had written more than 1000 songs and his brother 200 to say the least. During their long career they worked on about forty radio-stations and played shows in about fifty states. Supported by practically no promotion their success came mainly from their fans. Natural musical emanation of the heart of Dixie, with their style both highly sophisticated and very close to the ground, they had produced the most authentic sound of the USA.

In their songs, the Delmores expressed the southern sentimental imagery of the 19th century mixed with new musical ideas well ahead of their time. They were the main pioneers in a transition from old-time hillbilly to later country music. Also, they had a huge influence on bluegrass music and even on the blues. As the Brown's Ferry Four, they also were the most popular gospel quartet of their time. In addition, they also were precursors in rockabilly and rock'n'roll with songs like "Hillbilly Boogie", "Freight Train Boogie", Beale Street Boogie", "Blues Stay Away From Me" and "Pan American Boogie", to name just a few.

For the 148 titles with a number of takes known (Columbia, Bluebird, Decca) only 27 were recorded in two takes which means that 82 % were recorded in one take. This impressive result shows how much the Delmores were great professionnals during the first part of their career. During the second part, they were backed by top musicians like Zeke Turner, Homer Haynes & Jethro Burns, Roy Lahnam and, first of them all, Wayne Raney.

Their musical style was the most elaborate, creative and technically developped of all the singing duos. Within the apparent simplicity it was the result of their hard and perfected work. The Delmores had a big influence on many artists such as the Louvin Brothers, Jim & Jesse, the Monroe Brothers, the Osborne Brothers or the Everly Brothers who themselves influenced the Beatles, the Beach Boys or Simon & Garfunkel. Their songs have been covered by hundreds of artists, including Doc Watson, Flatt & Scruggs, Lonnie Johnson, Merle Travis, Marty Stuart, Woody Guthrie, Willie Nelson, B.B. King, Bob Dylan, Wanda Jackson, Tony Rice or Tennessee Ernie Ford.
But, more that all these outstanding merits, the most important is, when you listen to them, despite all the time that has passed and all mechanical-electrical-electronic stages of the sound reproduction, you have the euphoric feeling to hear friends who sing for you.
For this, we will never be thankful enough to them.

Alton's ultimate desire was to achieve a work that is worthwhile to stay. There is no doubt that the "Delmore Brothers" will remain adulated forever.
Any addition or correction welcome. Your name quoted.

REFERENCES FOR
-->
BIOGRAPHY
Bibliography:
- Sweet Sentimental Songs, song folio, self publication, 1936
- Songs We Sing, song folio, circa 1938
- Native American Melodies N° 1, song folio, American Music, Portland, Oregon, 1940
- Native American Melodies N° 2, song folio, American Music, Portland, Oregon, 1942
- We Owe Our Success to Our Friends, Country Song Roundup, Vol. 1, N° 7, 1950
- Delmore Brothers Song Folio, Lois Music Publishing, Cincinnati, Ohio, 1951
- Mike Leadbitter, Delmore Brothers & Wayne Raney on King, Old Time Music, N° 10, 1973
- Charles K. Wolfe, The Delmore Brothers, The Grand Ole Opry, p. 119, 1975
- Bob Dunnavant, Alton and Rabon … The Delmore Brothers !, Country Music World, 1975
- Charles K. Wolfe, The Delmore Brothers: a Pre-War Discography, Journal of Country Music, Vol. 6, N° 1, 1975
- Charles K. Wolfe, In Their Own Words, Pickin', September , 1975
- Alton Delmore/Charles K. Wolfe, Truth Is Stranger Than Publicity, Country Music Foundation Press, 1977
- Louis M. «Grandpa» Jones/Charles K. Wolfe, Everybody's Grandpa, University of Tennessee Press, 1984
- Jerry Bonicoli, Delmore Brothers Part. 1 (in French), Get Rhythm, N° 4, 1985
- Jerry Bonicoli, Delmore Brothers Part. 2 (in French), Get Rhythm, N° 5, 1985
- Jerry Bonicoli/Alain Nicolas, Delmore Brothers Part. 3 (in French), Get Rhythm, N° 6, 1986
- Al Turner, Hank Dalton & Lonesome Willie Evans, Roll Street Journal, N° 17; 1986
- Charles K. Wolfe, The Delmore Brothers on the Opry (extended Grand Ole Opry article), Bluegrass Unlimited, Vol. 24, N° 4, 1989
- Wayne Raney, Life Has not Been a Bed of Roses, L & W Publishing Company, 1990
- Bob Dunnavant, The Delmore Brothers Early Stars of country Music, Super Country, Vol. 6, N° 1, 1990
- John Atkins, The Delmore Brothers, Country Music People, Jan. 1991
- Charles K. Wolfe, The Delmore Brothers (rewrited Grand Ole Opry article), The Journal, Vol. 1 N° 5, 1991
- John Lilly, The Delmore Brothers - A History, The Old-Time Herald, Vol. 3, N° 5, 1992
- Serge Loupien/Gérard Herzhaft, Country - Les Incontournables (in French), p. 56, Filipacchi, 1995
- Barry McCloud/Charles Wolfe, Definitive Country - The Ultimate Encyclopedia of Country Music and Its Performers, p. 224, Peregee, 1995
- Charles K. Wolfe, When It's Time for the Whippoorwill to Sing (extended Grand Ole Opry article), A Good-Natured Riot, p.211, 1999
- Richard Lieberson/Zeke Turner, Zeke Turner's Honky- Tonk Boogie, The Journal of Country Music, Vol. 21 N° 2, 1999
- Gérard Herzhaft, Guide de la country music et du folk (in French), p. 152, Fayard, 1999
- Spencer Leigh/Debby Delmore, The Delmore Brothers - Voice of their Own, Country Music People, Dec. 2006
- Jon Hartley Fox, King of the Queen City, University of Illinois Press, 2009
- Randy McNutt, King Records of Cincinnati, Arcadia Publishing, 2009
- Kelly Kazek, Athens and Limestone County, Arcadia Publishing, 2010

Web sites:
- A Daughter's Tribute, Debby Delmore's site, http://www.delmorebrothers.net/
- Alabama Music Hall of Fame, 1989 Induction text, http://www.alamhof.org/delmorebrothers.html
- Biographies, Bluegrass Messengers, http://www.bluegrassmessengers.com/delmore-brothers-.aspx
- Ritchie Unterberger, Rockabilly Hall of Fame, http://www.rockabillyhall.com/DelmoreBrothers1.html
- The Country Music Hall of Fame and Museum, 2001 Induction text, http://countrymusichalloffame.org/full-list-of-inductees/view/delmore-brothers
- Nashville Songwriter of Fame, 1971 Induction text, http://www.nashvillesongwritersfoundation.com/d-g/alton-delmore.aspx
- Delmore Family, Genealogy Forum, Genealogy.com, http://www.jenforum.net/delmore/messages/19.html
- Daniel Mullins, The Delmore Brothers: Gone But All-Too-Often Forgotten, Bluegrass Today, http://bluegrasstoday.com/35285/the-delmore-brothers-gone-but-all-but-too-often-forgotten/
- The Billboard, digital issues, http://books.google.fr/books/about/Billboard.html?id=GgwEAAAAMBAJ&redir_esc=y

Records:
- Bill Harrison, Brown's Ferry Blues, LP County 402, 1971
- Charles K. Wolfe, Weary Lonesome Blues, (Grand Ole Opry article extracts), LP Old Homestead OHCS-153, 1983
- Charles K. Wolfe, Singing My Troubles Away, LP Old Homestead OHCS-154, 1984
- Charles K. Wolfe, When They Let the Hammer Down, LP Bear Family BFX 15167, 1984
- Charles K. Wolfe, Sand Mountain Blues, LP County CCS-110, 1986
- Adam Komorowski, Wayne Raney, Real Hot Boogie, LP Charly CR-30247, 1986
- Adam Komorowski, Wayne Raney, More Hot Boogie, LP Charly CR-30263, 1987
- Tony Russell, Freight Train Boogie, CD Ace CH-455, 1993
- Dave Sax, Wayne Raney, That Real Hot Boogie Boy, CD Ace CHD-857, 2002
- Gérard Herzhaft, Blues Stay Away from Me, 1931-1951, (in French), CD Frémeaux & Associés FA 5057, 2003
- Pat Harrison, 1933 - 1941, 4 CDs set, JSP- 7727, 2004
- Tony Rounce, Fifty Miles to Travel, CD Ace CHD-1074, 2005
- Tony Rounce, Grandpa Jones, Steppin' Out Kind, CD Ace CHD-1098, 2006
- Pat Harrison, Volume 2, 4 CDs set, JSP- 7765, 2007
- Pat Harrison, More from the 1930s, 1940s & 1950s, 4 CDs set, JSP- 7784, 2008
- Al Turner, Blues Stay Away From Me, CD Jasmine JASM-3588, 2008